20 Memorial Day Activities for the Whole Family
Although many of us look forward to Memorial Day for the epic sales, backyard barbecues, and boozy summer cocktails, it's important to remember what the holiday is truly about: honoring the men and women who have sacrificed their lives for our freedom. With just a bit of planning, it's easy to include this meaning in your holiday schedule, and family members of all ages can have fun doing it.
Before you fire up the grill for your family's afternoon BBQ, get everyone involved in these kid-friendly Memorial Day activities, ranging from a quick history lesson to a simple poppy craft, to remind young and old why we celebrate this Monday in May. And for more ways to honor the fallen, memorize these interesting Memorial Day facts.
Take a virtual tour of the White House.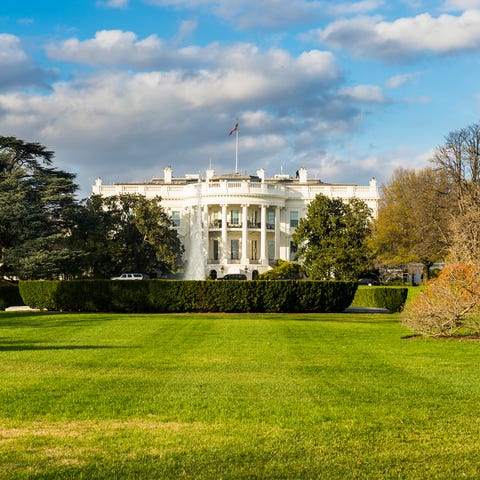 You might not be able to travel to our nation's capital this year, but you can still tour it. Head to Google Arts & Culture for a virtual tour of the historic home, complete with facts about its architecture and important events that took place in each room.
Listen to veterans' stories.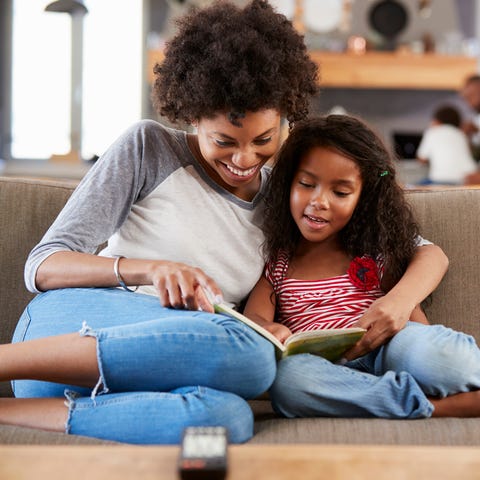 MONKEYBUSINESSIMAGES
GETTY IMAGES
Even if you don't know a veteran personally (FWIW, you probably do), listen to a range of stories from active military members and veterans through Storycorps oral history. Or if you'd rather read your way through history, choose from top military memoirs like Band of Brothers, Guts 'n Gunships, or The Things They Cannot Say.
Craft your own Memorial Day poppy.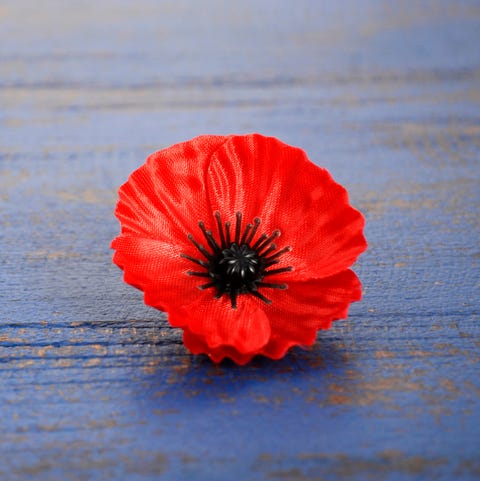 MILLEFLOREIMAGES
GETTY IMAGES
Come Memorial Day, red poppies are worn as a sign of remembrance. In fact, the Friday before Memorial Day is considered National Poppy Day. While you can buy poppy pins at the store, you can also make your own with tissue paper by following this seriously simple step-by-step tutorial.
Donate to related causes.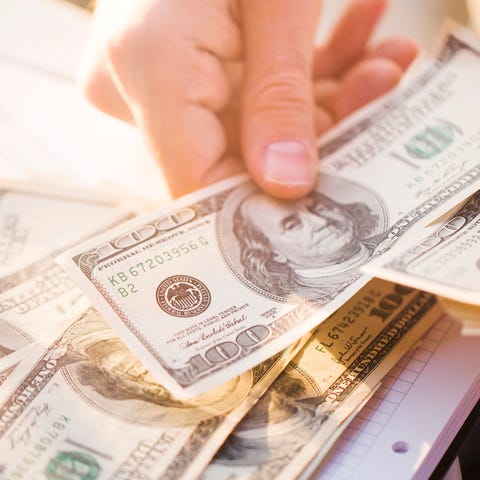 If you've already filled your three-day weekend with kid-friendly activities, save extra time (and money!) to research trusted military organizations and nonprofits that need donations. Choose a cause that's most relevant or important to you — wounded soldiers, grieving families, veterans with PTSD, and so on —and give what you can.
Brush up on American history.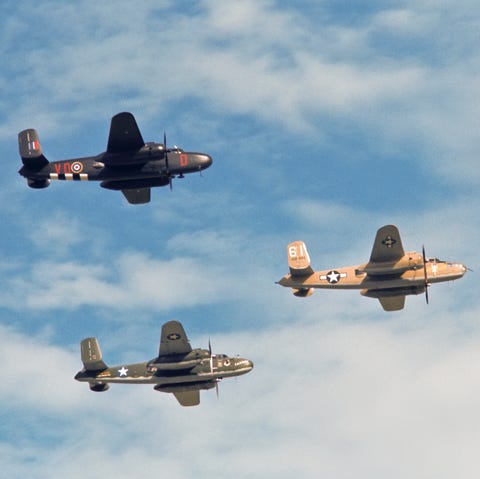 If there was a time to do it, it's now. Before diving into your family's Memorial Day activities, teach your kids (and refresh your own memory!) about the reason we celebrate Memorial Day and how it differs from Veteran's Day.
Write letters to soldiers and their families.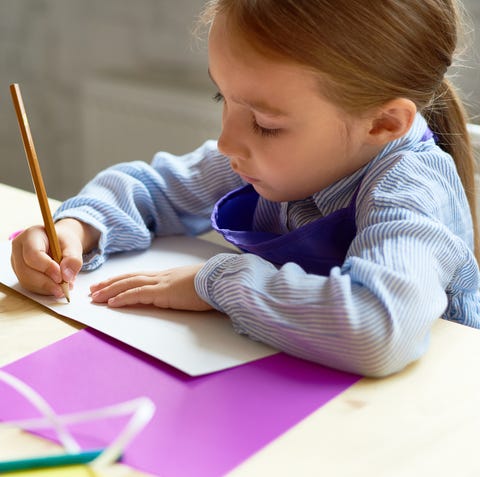 To your kids, Memorial Day is simply a day off from school. To remind them that this Monday in May is much more than that, have them write handwritten notes to active American soldiers and veterans. Once your letters are complete, bring them to one of these A Million Thanks drop-off locations to guarantee a safe, speedy arrival.
Clip coupons.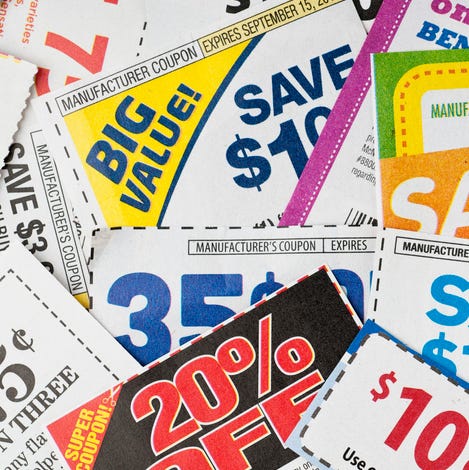 You know all of those coupons that come tucked inside your Sunday paper? Clip 'em — even if they're expired —and mail them to a military base associated with the Overseas Coupon Program. Current soldiers can use coupons up to six months after their expiration date at military commissaries, allowing them to save money to support their families.
Put together care packages for soldiers.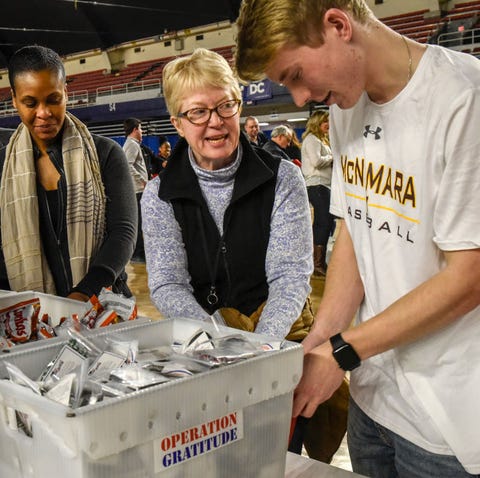 THE WASHINGTON POST
GETTY IMAGES
Even though Operation Gratitude encourages people to get join their efforts year-round, they host several events during the Memorial Day weekend. There are many ways to get involved: Convince your kids to donate their Beanie Babies to kids in combat zones, sew special ties to keep troops cool during the hot summer months, or a host a neighborhood drive to collect toiletries for soldiers.
Create Patriotic Chalk Art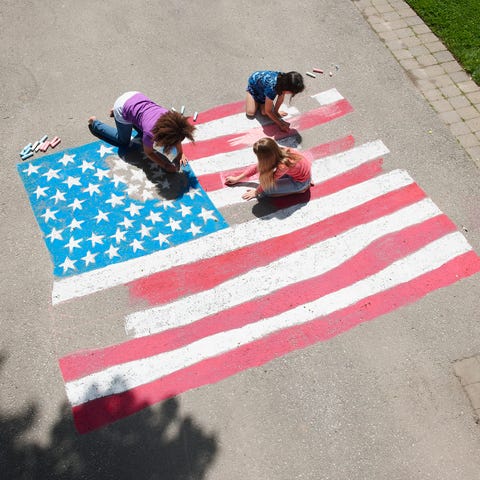 LWA/DANN TARDIF
GETTY IMAGES
Get all the kids involved to create a patriotic-theme mural, or even just write out a simple thank you to our veterans, using side walk chalk.
Watch the Memorial Day Concert.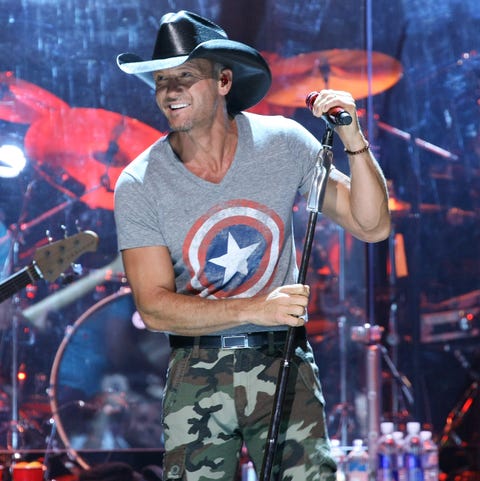 NEILSON BARNARD
GETTY IMAGES